Mindfulness and Horses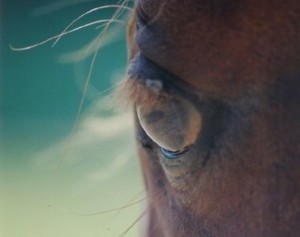 Slow down into "horse time". Horses live in the present, moment by moment. In their company we experience the fluidity of our own mind states, emotions, body sensations and energy. In their "field" of consciousness we move into a natural presence and peace beyond our everyday cognitive awareness. Experience breathing and body meditations, quiet reflection with the herd, interactive, safe and comfortable time with the horses, and a deepened sense of your authentic, disarmed, self. Everyone is welcome.
Certificate Requirement: This course is an elective for the Royal Roads Integrated Mindfulness Certificate.
Instructor: Oriane Lee Johnston, Mary Rostad, Tania Stearns-Smith
Delivery: 

9 hours, Off Campus
Location: 

Mary's Farm & Sanctuary, 1128 Finlayson Arm Road Victoria BC
Delivery Day(s)/Time(s): 
Fri, May 25, 2018 7:00pm – 9:00pm; 
Sat, May 26, 2018 10:00am – 5:00pm
To register please contact Royal Roads University directly at: 250-391-2511